Pashmina Pendant
$225.00
In Stock | STYLE: 960-183
Ships Tomorrow (cutoff time was 3:00 pm EST)
Inspired by the elegance of the flowing scarf, the Pashmina Collection features gorgeously hand-painted sterling silver mirroring the billowing texture of fabric. With rich arabesque and old world patterns and motifs, Pashmina seamlessly combines modernity and antiquity. Make a brilliant and bold statement with Pashmina! Description: Hand-painted white and multicolored Italian enamel with white stones set into rhodium-plated, nickel allergy-free, 925 sterling silver. *chain sold separately.... *Prices are subject to change based on fluctuations in metal prices and currencies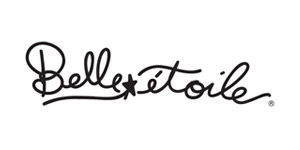 Belle Étoile, pronounced "bell eh-twahl," is a French and Italian designed jewelry company, and in French, Belle Étoile means "beautiful star." We strive to capture the natural grace and sensuality of the modern woman by skillfully crafting each piece with the most delicate materials such as nickel allergy-free rhodium-plated sterling silver, hand-painted Italian enamels, Italian rubber, Italian resin, and seashell pearls to express femininity, individuality, and above all, beauty.

General Details:
Ships Tomorrow (cutoff time was 3:00 pm EST)
Do you have questions about Pashmina Pendant?
Please send us a message and our staff will be happy to help you with whatever questions you may have.