Small Silver Coin Holder
$105.00
This item is out of stock. | STYLE: 900-1
Ships Tomorrow (cutoff time was 3:00 pm EST)
---
Do you prefer an elegant and classic look? Then this Mi Moneda pendant is perfect for your coin collection! Simply open the pendant and insert a moneda in the same size as the pendant. The 925 silver pendant comes in 3 different sizes (S, M and L) and different colors. Each size has it's own range of monedas. Finish your look with a necklace and your favorite moneda. You can change the monedas over and over, to create a new look every day!... *Prices are subject to change based on fluctuations in metal prices and currencies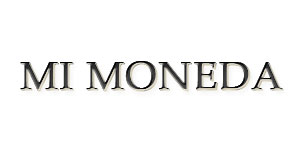 Mi Moneda, "My Coin" in Spanish, is a fashionable and luxurious brand inspired by vintage coins and combines high style jewelry with ancient spiritual ideas. The unique interchangeable pendant, designed to change coins, makes it possible to create a personal necklace. They come in a variety of different sizes and colors which allows you to pick your perfect style.

Do you have questions about Small Silver Coin Holder?
Please send us a message and our staff will be happy to help you with whatever questions you may have.