Belize Ivory Coin - Large
$85.00
This item is out of stock. | STYLE: 900-1091
Ships Today (if ordered by 3:00 pm EST)
---
Inquire
Belize, a little country bordered by the Caribbean Sea, was the inspiration behind the Belize Moneda. The tropical colors of this Central America Gem are stunning. This gold plated stainless steel disc is finished with sparkly Swarovski crystals ... *Prices are subject to change based on fluctuations in metal prices and currencies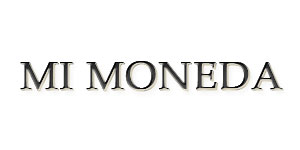 Mi Moneda, "My Coin" in Spanish, is a fashionable and luxurious brand inspired by vintage coins and combines high style jewelry with ancient spiritual ideas. The unique interchangeable pendant, designed to change coins, makes it possible to create a personal necklace. They come in a variety of different sizes and colors which allows you to pick your perfect style.

General Details:
Stainless Steel & 14K Yellow Gold Plated
This item is out of stock.